A full-service marketing consultancy building restaurants' local presence to deliver sales and guest count growth.
In today's world, engagement is critical to business. Given all the various forums to engage with a guest, we position restaurants to have conversations with their target audience in meaningful, brand building ways through LOCAL MARKETING.
How WE define local marketing:
Local engagement + Compelling conversation = Relationships (AND Sales/Guest Count Growth!)
Local engagement is targeted delivery of your brand through social platforms, emails, owned assets (website, in restaurant), and activation in your market.
Compelling conversation is built from the heart of your brand – understanding what's important to your guests, culinary news, craveable photography, and sharing your brands stories.
EAT TOGETHER
We believe in keeping great company - our team thrives on working with brands that have meaning. It helps us craft your place in the market space and own it.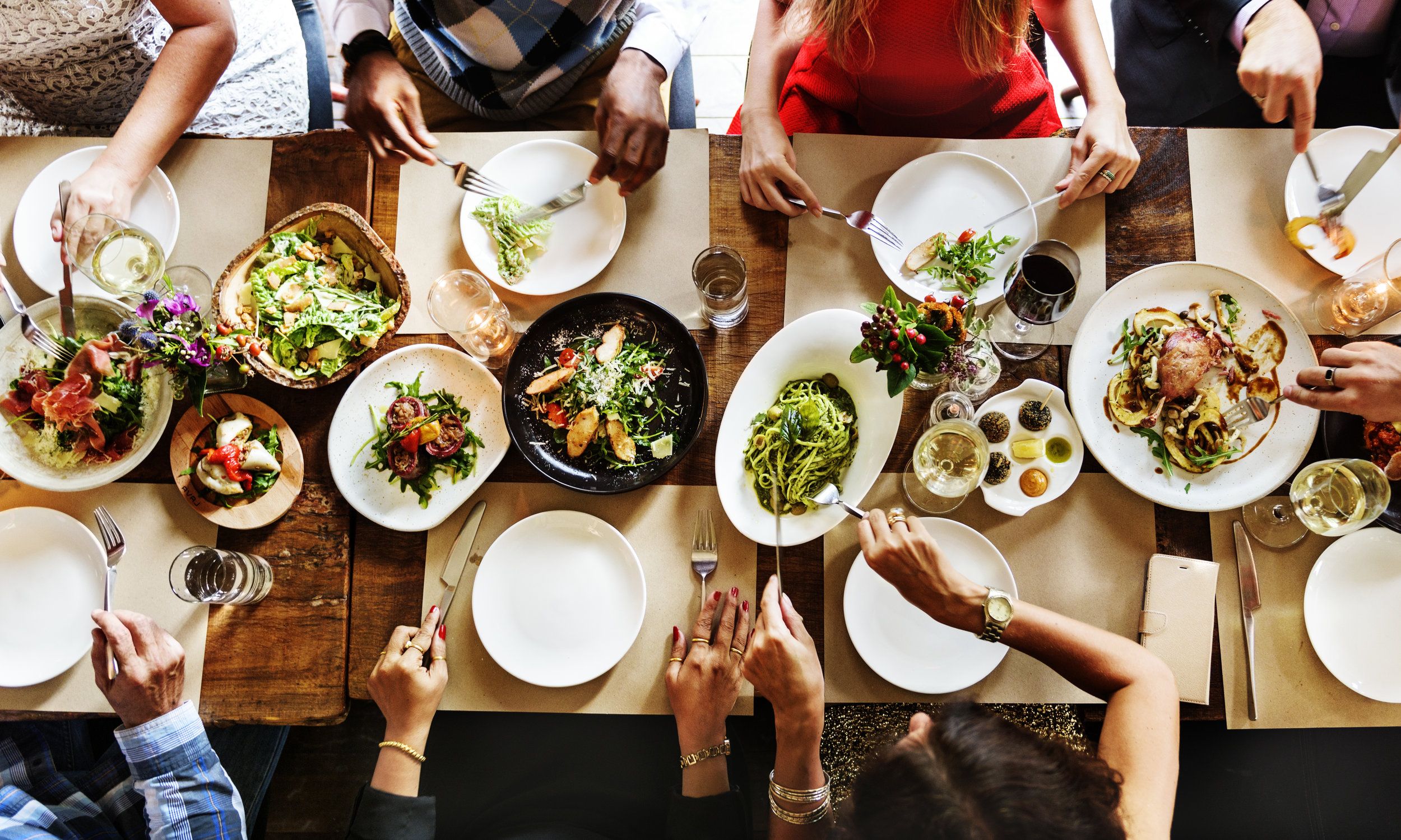 Each restaurant business is unique.
And we understand that. Our process is simple - we conduct a Planning Session which is deep dive into your business to identify hurdles and opportunities delivering a turnkey plan to achieve your business goals.
We approach each restaurant business holistically; recommending the strategies specific to your target audience, market landscape and business dynamics.
As we know resources can be limited, we are able to partner with the team to execute the plan, track initiatives and build sustainable growth in your market.
Services
Planning Session & Marketing Plan

Local Marketing & Promotions

Social & Digital Platforms

Media Strategy & Execution

Culinary & Beverage Innovation

New Restaurant Opening Strategy

Franchise Marketing

Food Photography
HOW DO YOU FILL YOUR SEATS?
There is NO exact formula that can be applied universally across the industry on how best to market restaurants. We seek to understand your brand and what positions you differently, your food, your audience, and your market landscape to determine what will drive sales and guests into your establishment.
LEGACY BRAND DRIVING LUNCH DAYPART
CHALLENGE: Legacy brand had declining lunch sales for 5 years.
SOLUTION: Holistic approach with lunch innovation/platform, media and local marketing mix and operations/in restaurant enhancements.
RESULTS: Achieved and sustained 11% AWGC growth (+4pts above benchmark)
FRANCHISE GROUP TURNS TO LOCAL ENGAGEMENT
CHALLENGE: Stagnant Corporate innovation and marketing affected franchise groups AWGC/sales.
SOLUTION: Define and execute localized marketing for each franchisee (local media, social engagement, local marketing and CRM).
RESULTS: Mitigate guest count decline by +108 AWGC per location
CONCEPT REMODELS/ REBRANDS BISTRO CONCEPT
CHALLENGE: Franchisor remodeled flagship location rebranding a Bistro concept attached.
SOLUTION: Delivered 55 new dishes/recipes, trained 23 crew members, designed kitchen and equipment for optimal execution of new menu, and partnered with various vendors for sourcing.
RESULTS: Exceeded investment hurdles for grand opening and 18 month honeymoon.
A few of the brand's we've worked with: